Reviews
Eric Wearing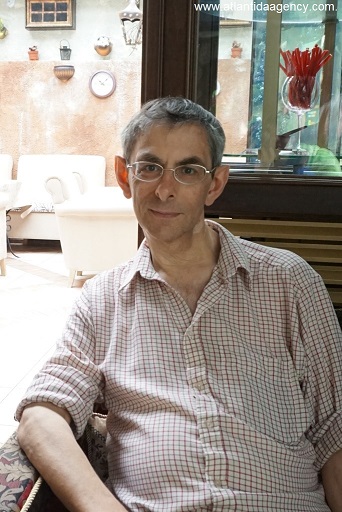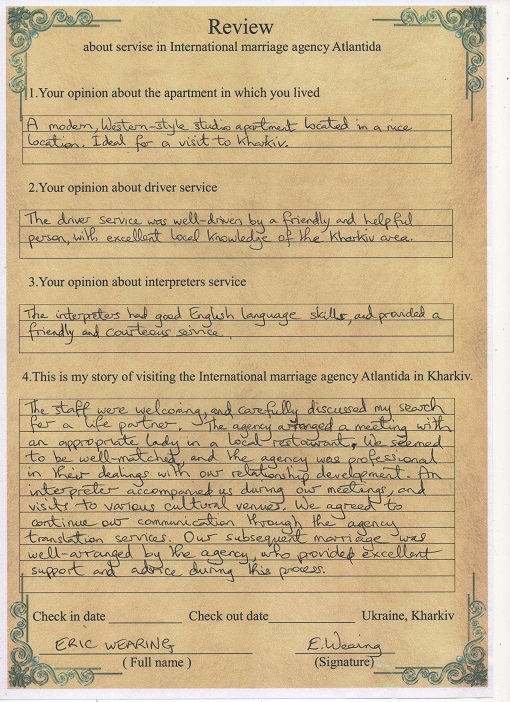 David Meier
1.Your opinion about the apartment in which you lived.
It was very nice and comfortable, clean coviet
2.Your opinion about driver service.
Alex was a good driver and also gave good advice !
3.Your opinion about interpreters service.
Interpreters were good and professional of course Viktoriia was also providing advice what to do.
4. This is my story of visiting the International marriage agency Atlantida in Kharkov.
Wen alnaucy I came with one thing in mino but with encorage ment from Viktoriia I met other women.All of them were great and very nice cadies.I have never been in a situation then that I will have to choose one. Viktoriia told me I needed to compare women to know want is best, andalthough I thought I knew what was best for me perhaps her intuition was correct. This is like dating anywhere realy.If you meet ladies svegest another meeting. If you continue to uke ealh other carry on and get married .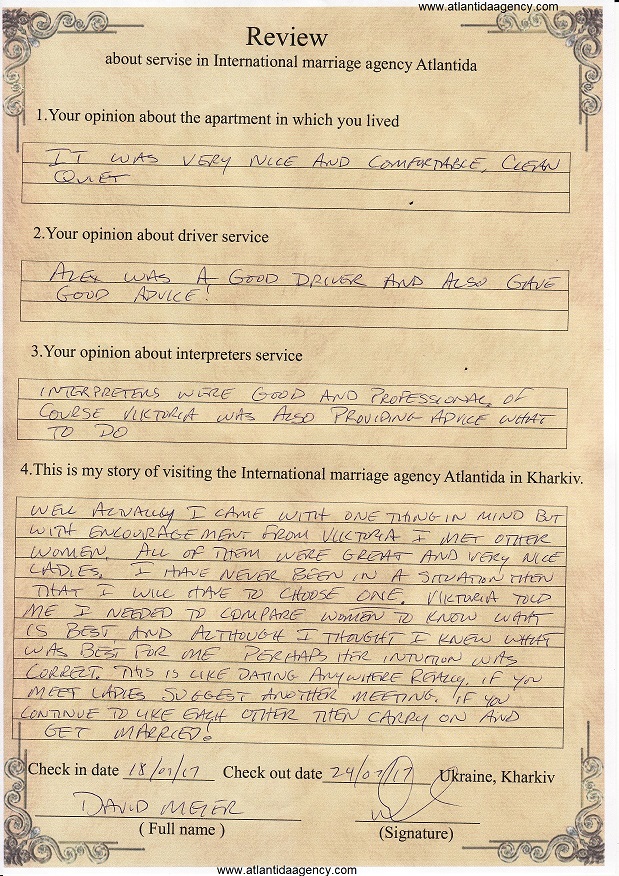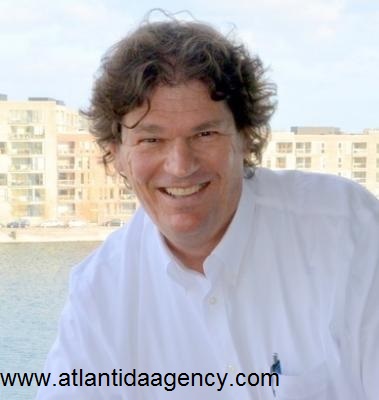 http://www.atlantidaagency.com/menu_70.html
Edward Griffiths
To Viktoria and Alexander from Edward and Lucy Griffiths (was my mother)
My Diamond adopted doughter. You are very, very, special. My mother would love you, and thank you for looking after her dear son Edward. I am so happy that You have a good man in Alexander. Like a father to his doughter. I love you so much .
Eddie.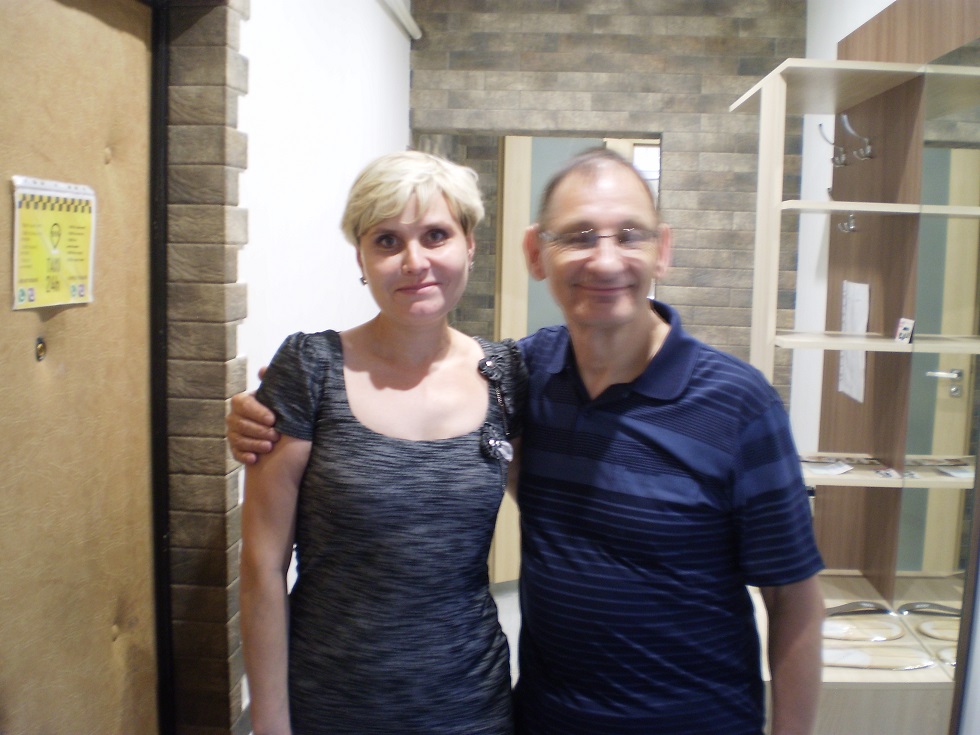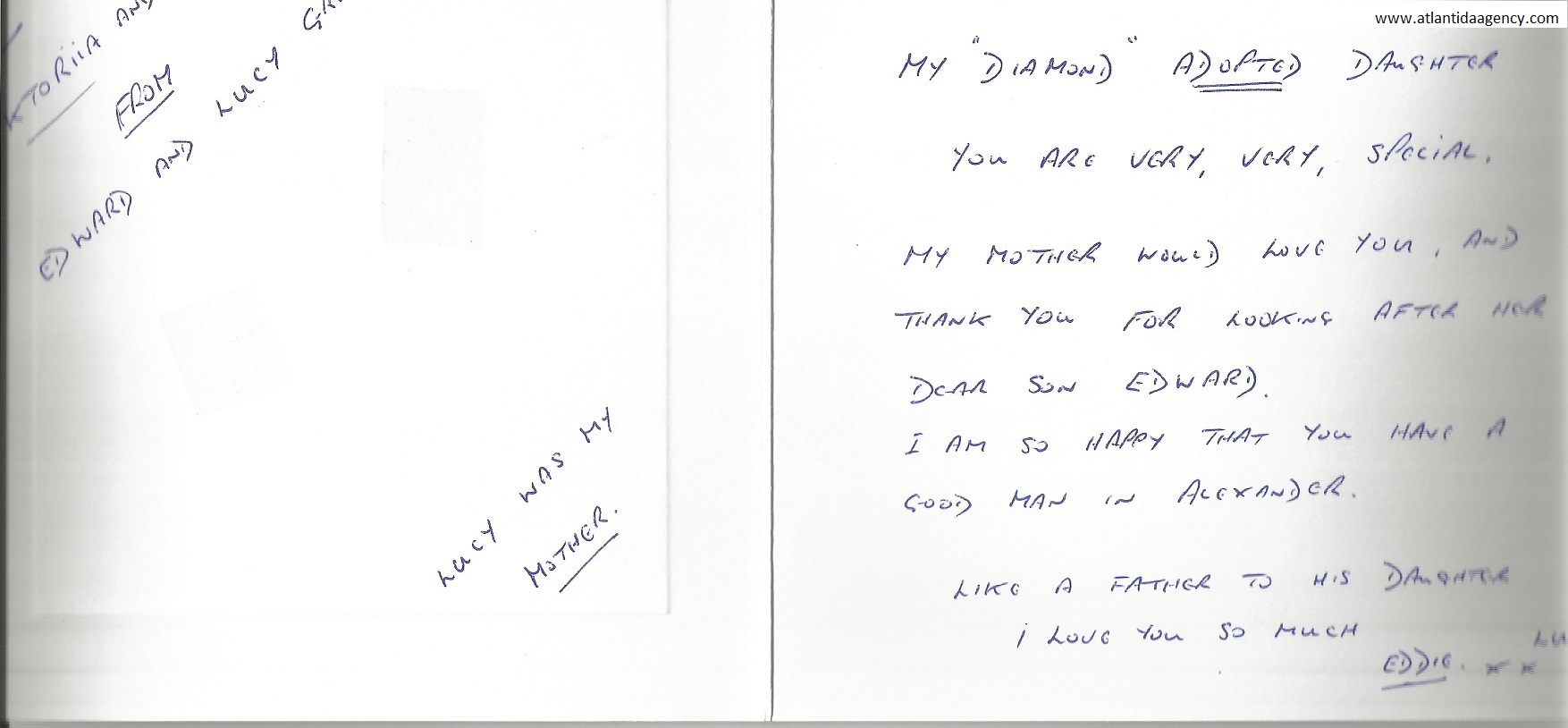 Dear Viktoriia
I have spent a lifetime looking for a truly honest and good hearted lady. I was almost in despair, and then I met 2 lovely ladies in the Ukraine. I want you to know how much I appreciate your help with my future journey with Natalia. I appreciate that I am paying for your services , but I felt that a gift to show how much I really appreciate you would be a nice gesture on my behalf. I am not like other men, and I now see you as a life long friend. I would also add that if in any way I can be of value in recommending your company then I will write a testimonial for you .
Warm wishes and a big hug from Edward.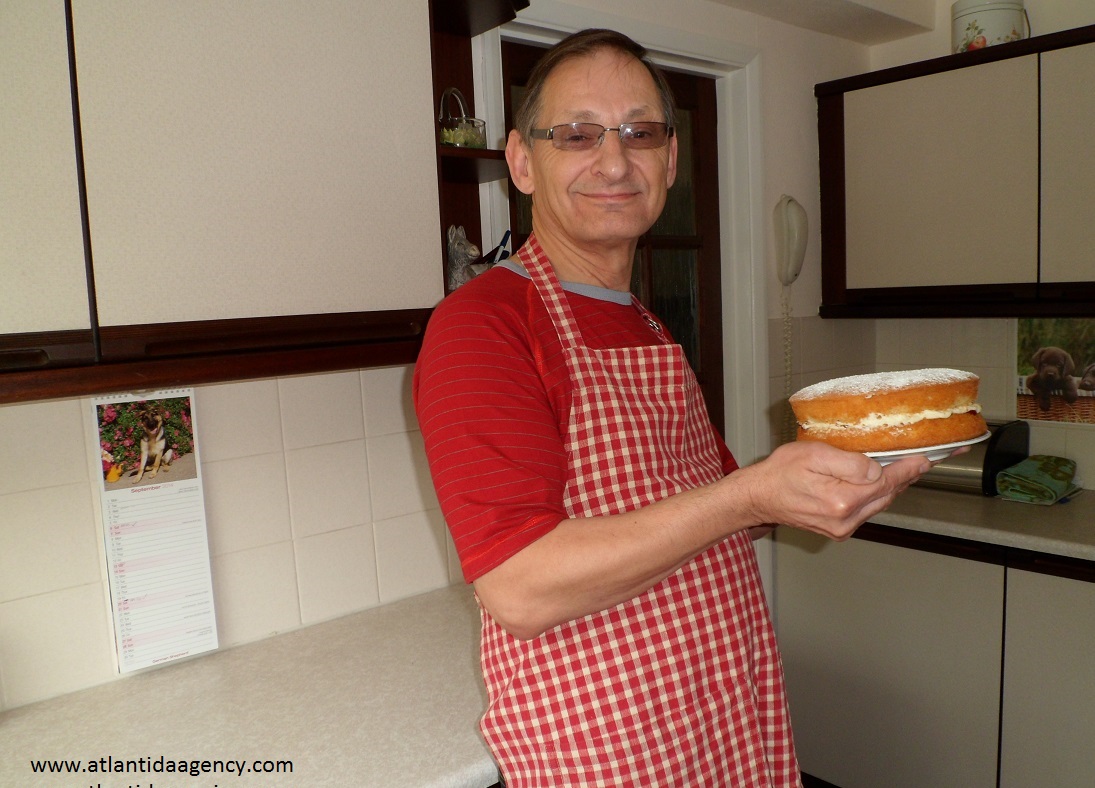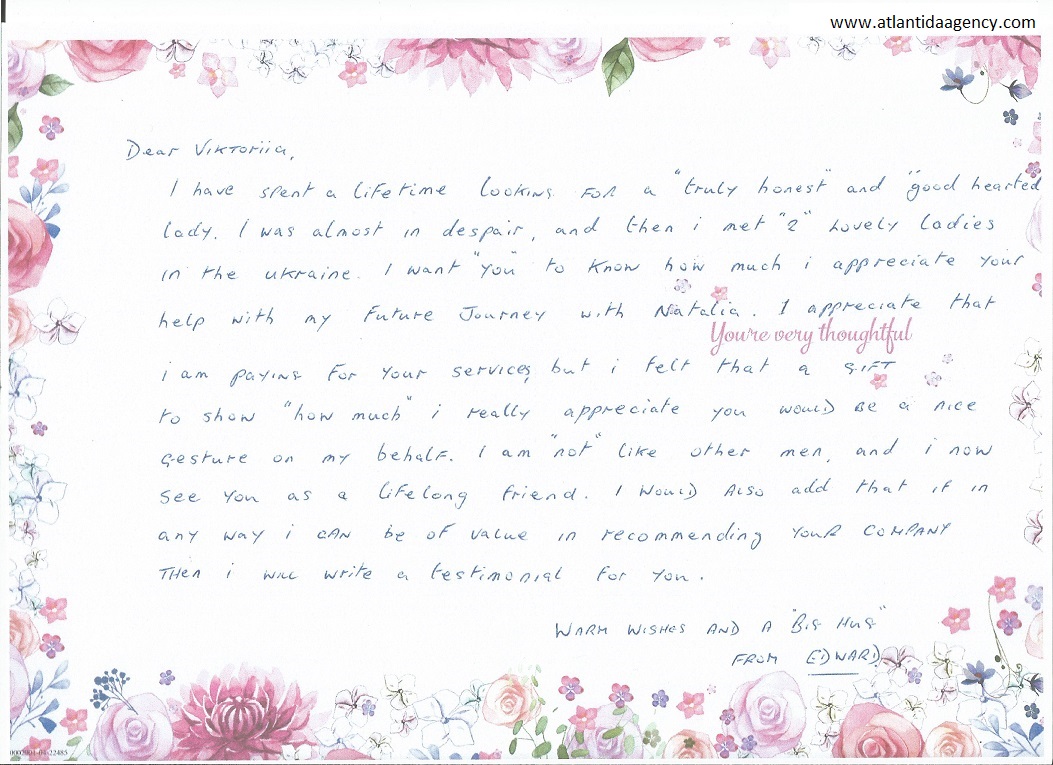 This my Review
Atlantida, a company that puts customer satisfaction above all other factors. A true story from a man, who after 20 years looking and spending a fortune with agencies, who promise a quality service and fail to deliver. My experience was that me money was the prime objective, after which the service was virtually non existent, in every situation.
This is my story
Due tounusual circumstances, purely by chance I met Viktoria. Like all other agencies the company stolynime offered all the usual promises of a personal and high quality service. Due to all my previous encounters I was a little sceptical about my prospects with her company. This lady picked me up at the airport and her warm reception and pleasant nature was a toy to behoed. After a long drive to the apartment pre booked for my stay, it became apparent that this lady was totally focused on finding a woman who would fulfill all of my desires. This lady went to con siderable wengths in discussion to create a picture of my desires in discussion to create a picture of my disires in a parthner. A key factor with Viktoriia being to avoid ladies who is objectives in a man are focused on meaninsless promises in order to min trust, obtain marital status, after which the financial rewards of a mahs assetts become accesibhe to the lady.
Due to Viktoriias rigorous "vetting" of all her clients, and capability to read individual personalities her experience of character enables her to accept ladies who is values and objectives are based on entirely honourable intentions. It was clear to me that only ladies of high moral value and genuine intentions would quality for acceptance as a client for her data/base. The problem that "us guys" all encounter is an internet jungle filled with agencies, based mostly on the vast amounts of financial rewards these companies can earn. Althongh I am still invoiced in the process of selecting my on future partner, I felt compelled to express in public my feelings of almost respect to both Viktoriia and her husband for the wonderful welcome, and a service far be yond my expectations. As a person I am very selective in my choice
of personal friends, and Alexander have now become forever friends. I would like to point out that this letter is entirely authentic and my contact can be made available in order to confirm and discuss the content of this letter.
Sincerely Edward Griffit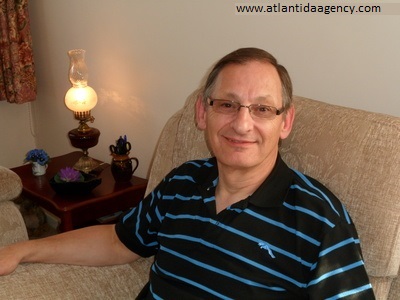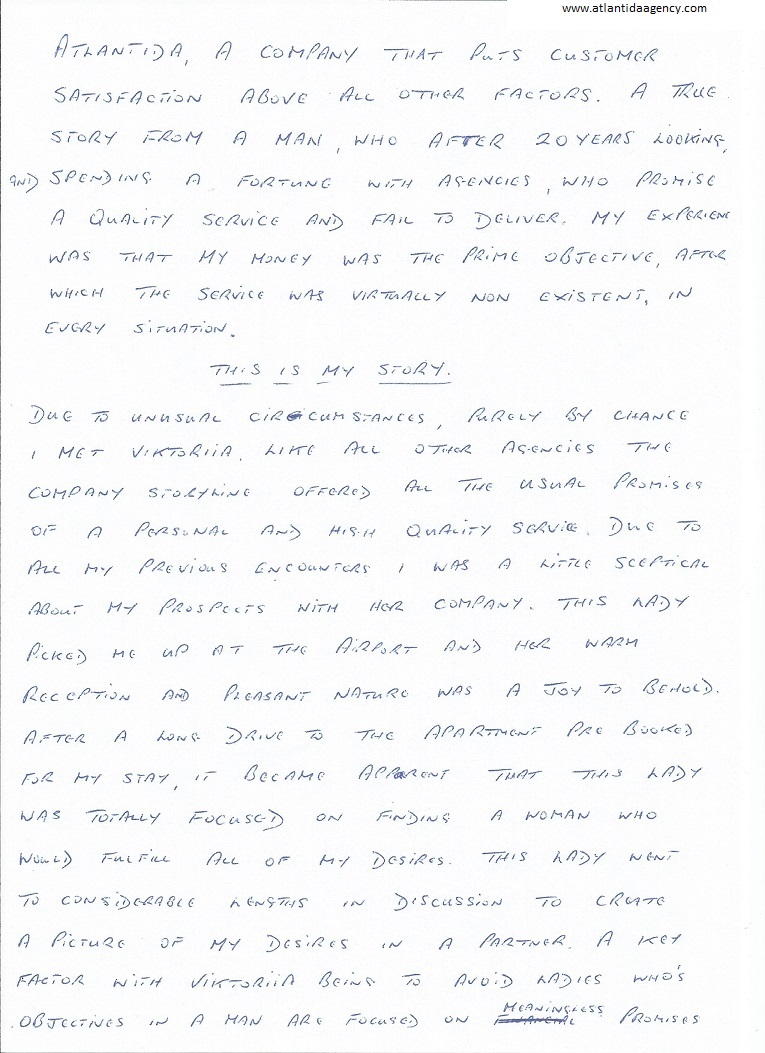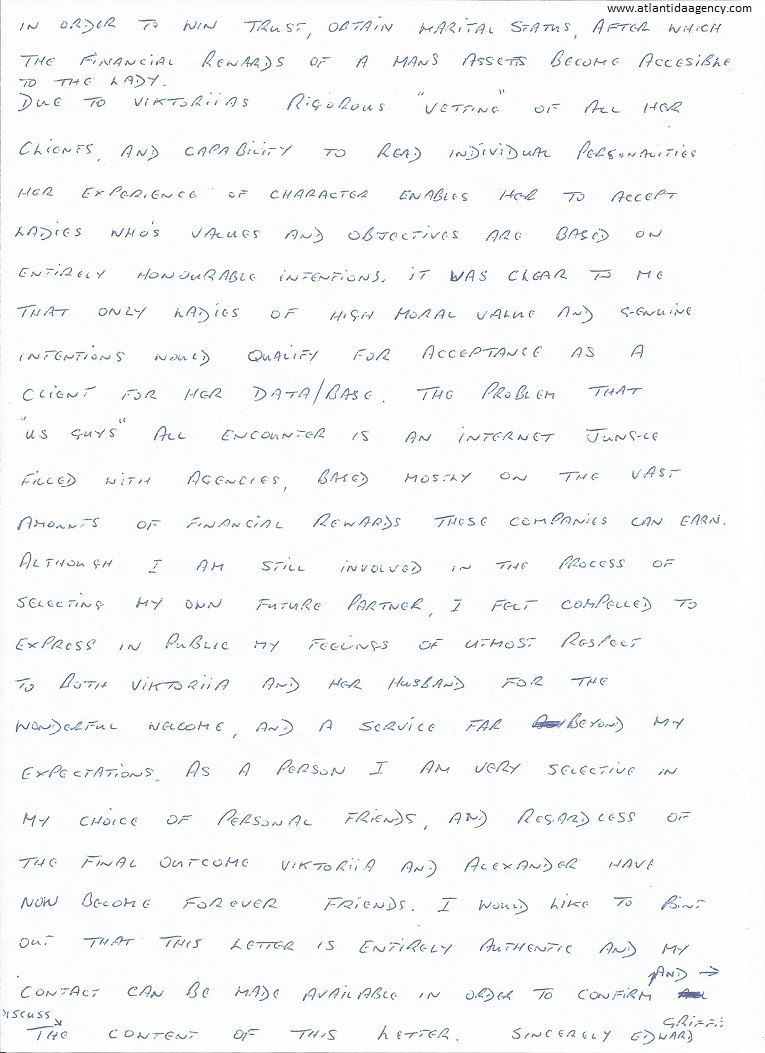 J.W.Abercrombie JR
I met VIKTORIIA and ALEXANDER when I came to meet a lady ,that I had been introduced too through Atlantida. This lady did not work out, but Alex and the ladies have introduced me to several others. They have assisted me to make a wonderful choice. Atlantida has provided Alex as my chauffeur and Viktoriia and several other ladies to interpret and first rate accommodations, with a wonderful Ukraine style.. Viktoria has met me at the airport and taken me to exchange money and assist in every detail. Ukraine has the loveliest ladies in the world.bar none !!! I highly recommend Atlantida to meet your perfect Lady.
J.W.Abercrombie JR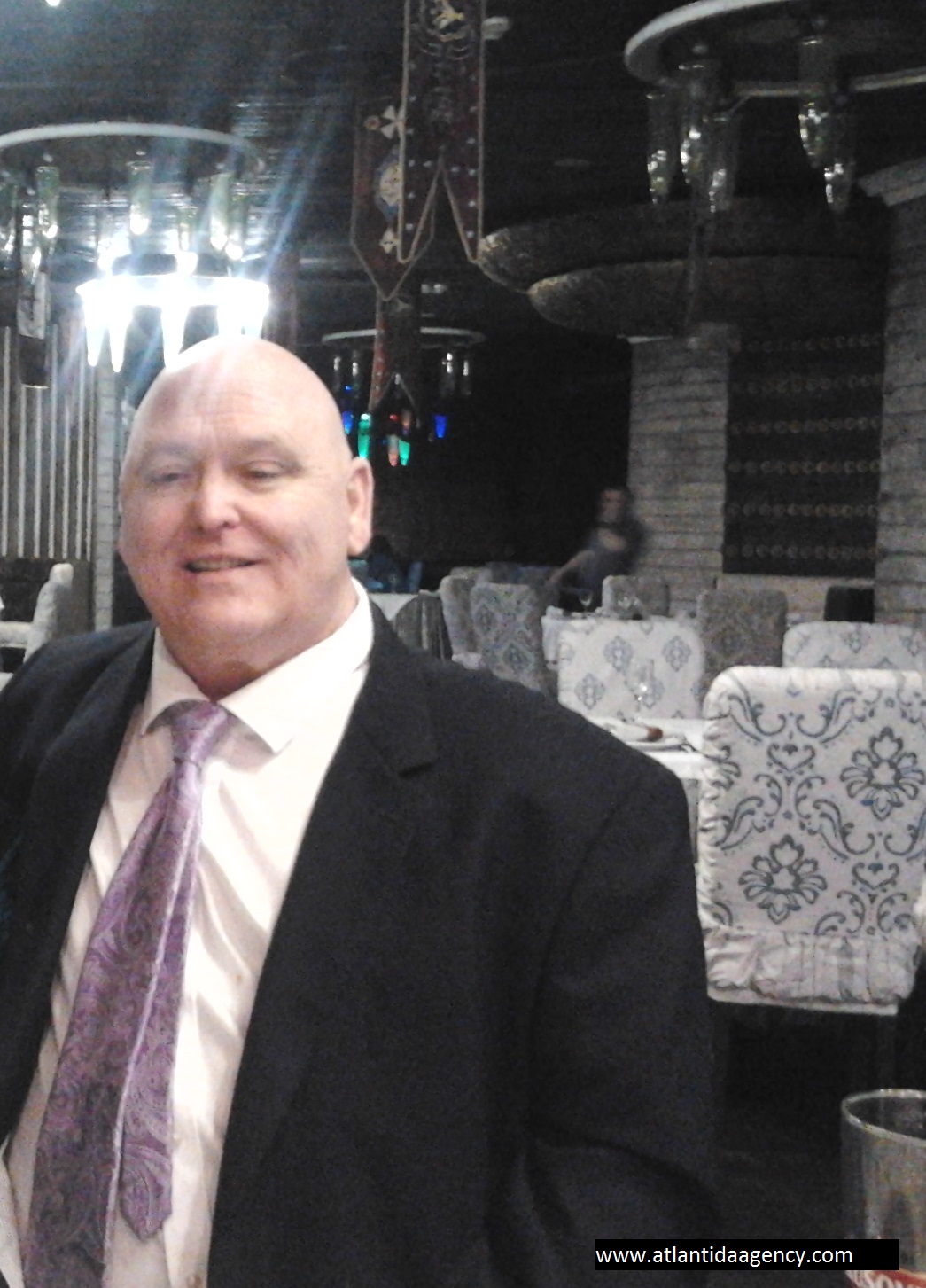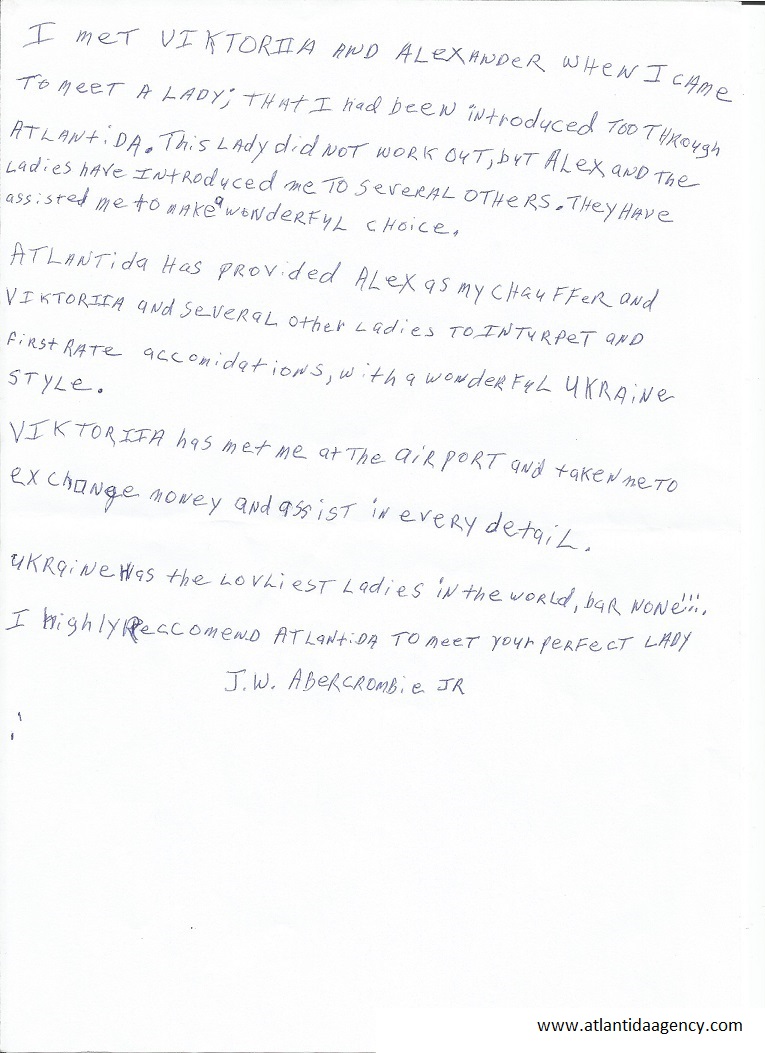 Victor
It was the beginning of October 2014. I was writing back and forth with many women. One of them asked me to speak with her manager as I had indicated that I wanted to come to the Ukraine. A couple of weeks latter I received an email from Victoria, she asked me to send her my profile and gave me her skype info. I contacted her and from there my journey took a new turn. She told me that she would introduce me to several women and that when I came to visit for 2 weeks. I should visit with all of them. A week latter I received a latter from Julia …
"Hello my dearest I decided to start my letter from greetings and wishing a good day. To tell the true it' s so difficult to start correspondence with out knowing each other. But we have only one way to know each other's existence in this World. That's why I'm here and writing you my letter. Hope your heart will tell you more about me inner beauty and what I'm looking for. I am serious person in my intentions and I am dreaming about true love. It is a great happiness to meet a destiny and live in love with him. Love is so beautiful feeling and it is the best condition for person and it is difficult to compare love with something else. Love gives power energy sense, and desire to live, to create for every person. I hope my true love is close. I want to feel in love and be happy. Who knows may be life gives us common chance to be happy and we needn't loose it or miss Your Julia"
I responded with my form letter response that went something like this … "Hi Julia, my name is Victor. I live in Montreal, Quebec, Canada. Thank you for writing and showing interest in me. I registered on this dating site in search for a woman that I can share life's many experiences with. I've experienced many disappointments in life, but I also have many joys. I believe in love. I don't believe in one-night stands. I hope to find a woman that together we will be able to experience the true depths, width and heights of each other's love and lives. I love to travel, to sail, to scuba dive. I play hockey and curling. I love the country, forests and lakes. I'm always learning that life is like riding a bicycle, when we fall off we need to get back on it and peddle some more. I have 5 adult children all from the same mother. I'm open to having children again if that's what my partner wants. I want to be with a lover and a friend, passionate and spontaneous. Life is too short to fight, stress and worry. I hope we can correspond and find the love that brings fulfillment and joy. I hope we can correspond and find the love that brings fulfillment and joy in our lives. Reading your profile is like a page out of my book on what kind of woman. I would like to be with ! Warmest affections Victor .
PS. I really enjoyed your note to me. I to believe that true love will set us free and give us joy and happiness, thank you for your positive thoughts on love I hope we both will find LOVE ….. Warmest affections, Victor "
Victoria and I spoke and she indicated to me that Julia and I were a good match, so I wrote here the following note :
"Hi Julia, Viktoria said that we would be a good match. I just read your profile again and I'm drawn to you. I want to know more, to discover and know you I every way … I love your smile and the tender way that you look. I believe your letter with all my heart. I'm looking at setting up a visit through your agency with Viktoria. Would you be interested in meeting me and spending some time together ? Would it be possible to call you or to Skype with you. If so send me your #. My Skype name is xxxxxxxx and my email is xxxxxxxxxxx.
Warmest affections Victor"
Well on November the 5 th .2014 I arrived in Kharkiv, Ukraine, to meet 7 lovely women. In my heart I was drawn to Julia but I wanted to be sure. The rest is history …. I met my BELOVED and we began our journey together, for one year we traveled and dreamed together. We were married in Canada on April 6th 2016 and had a little girl on May 30th of the same year.
We are forever grateful to Viktoria and her staff in particular Lina for taking the time to listen and to recognise who we were and how we could fit together. They made m feel comfortable with the process. I felt that I could trust them and the outcome now speaks for itself, I recommend them in everyway. They can only work there magic if we are true to ourselves and honest through the process. Viktoria , Lina I salute you and affirm you with my warmest affections.
Victor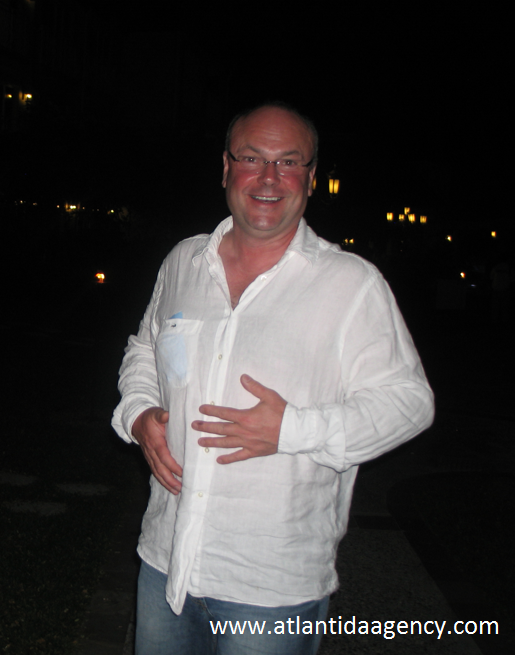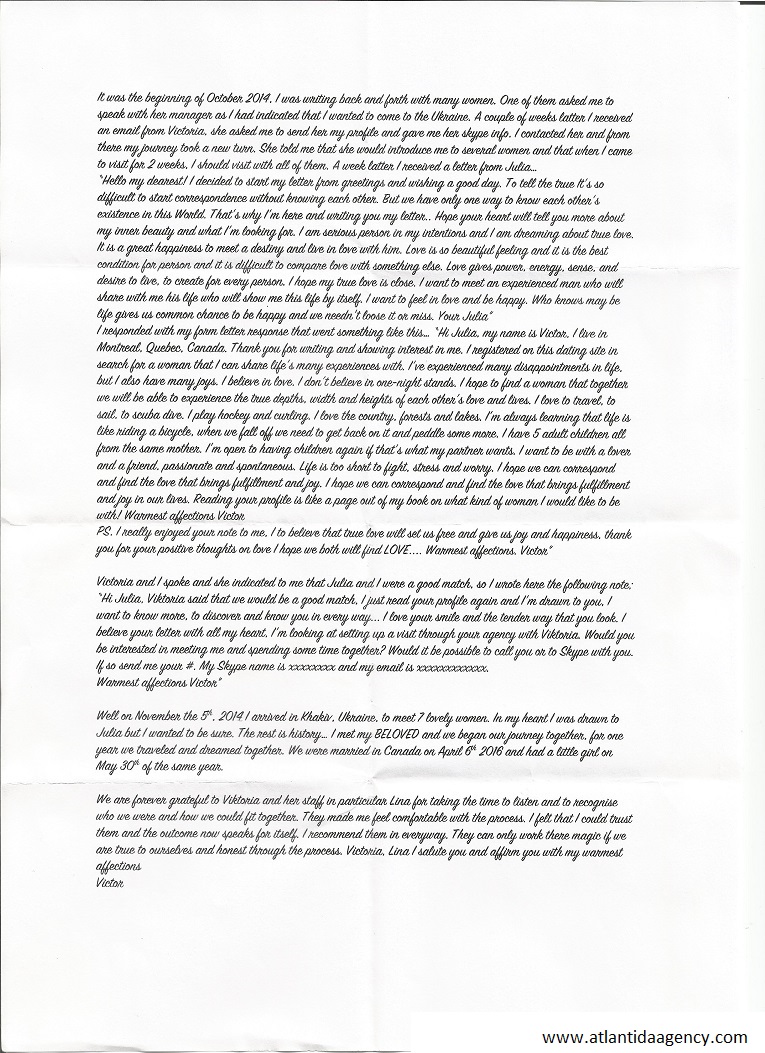 Antony Maggio
Your opinion about our services.
I was extremely skeptical on what was going to happen upon arriving in Kharkiv, but I was pleasantly surprised to see Viktoria and her husband waiting for me. Viktoria took me to the market to purshase food. For the appartment and then settled me in for the evening.
The first day to meet Nataly, Viktoria picked me up as promised and off we went to meet Nataly . The second day Lilian,Viktorias assistant picked me up as promised and off we went to lunch. Both days were PERFECT!
The services Viktorias agency provided were superb!!
I would definitely recommend Viktoria and her agency to everyone.
Antony Maggio.